A simple approach to your hypnobirthing practice...
Hypnobirthing reduces anxiety. The more relaxed and positive you are, the quicker, more comfortable and calmer your baby's birth is likely to be, however you give birth (research link)

Established in 2012, this is the UK's original full hypnobirthing online course and is recommended by midwives.

I've supported thousands of families all around the world - when birth begins naturally our epidural rate is just 9%, with most giving birth within a 6 hour 'active phase'. A third of you even pop out your babies in 3 hours - very efficient! Most importantly, it helps you to stay as calm as possible, no matter what path your birth journey takes.

We support the UK charity Women's Aid, with £1 donated from every purchase

"Alice - I loved that your hypnobirthing course was completely down-to-earth: Relieved to escape endless video tutorials!"Rebecca Ames, New York

"I cannot recommend Alice's course and materials enough. During both pregnancies I explored other hypnobirthing resources but I found many of them to be too strict and sometimes even critical. I always felt Alice met me exactly where I needed to be"
Elisabeth, Japan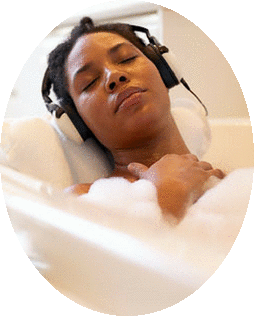 "She couldn't believe I was still laughing as I entered the birthing unit...

"My sister in law introduced me to Hypnobirthing Online, having had huge success with it when expecting her second child. I will admit to being extremely dubious, but at the half way point in my pregnancy, I was willing to try anything.
I listened to the tracks at every opportunity; my children even became accustomed to them on the school run. It was working. I began to plan my labour in a much calmer manner.
I was watching television with my husband on the evening of 8th November. I had been experiencing braxton hicks for most of the day and had used the tracks to manage them. It was only when my husband noticed that I was tightly gripping the headboard of the bed with each 'practice' contraction that I realised that this was real labour.
I took myself downstairs and allowed the tracks to lead me for the next two hours: through what I thought was the early stage of labour. My husband spoke to the hospital, who asked him to bring me in. I was in my calm birth bubble and shared none of the urgency. I was telling my husband that I was fine and to go back to bed only two hours before my baby was born...
Things became more intense on the journey to hospital and I felt the urge to push. I kept listening and kept calm. My waters broke almost immediately upon arrival at hospital; my lovely midwife had spotted us in the lift on the way up. I remember her saying that she couldn't believe I was still laughing as I entered the birthing unit.
I had hoped for a water birth and it was filling as I laboured leaning against the bed. My husband kept the music and affirmations playing in the room and the calm lighting was perfect. My daughter was born before the pool was even close to filling up!
My husband always says he cannot believe how calm I was, and I must admit to being really proud of myself. There was none of the panic and fear of my previous delivery. I delivered the placenta naturally as my beautiful daughter breastfed. It was perfect and I felt completely healed.
I am so grateful to Alice for what she has given me. I have only positive memories of my labour; they eclipse those more painful ones from the past.
With hypnobirthing, birth without fear is truly possible! It is a message that I share with my friends and family who are expecting." Rebekah
Choosing your online hypnobirthing course...
I'm Alice Rosemary: hypnotherapist, antenatal teacher, psychology & counselling graduate, birth doula and mother with a clinical background in midwifery. I'm really proud to have developed the UK's first online hypnobirthing course back in 2012. Hopefully you'll find my simple, no-nonsense approach easy and affordable (at £25 / $35).
I've been teaching hypnobirthing classes for 13 years, initially under two different brands and then independently. Over time I've noticed that ~ regardless of which company you choose, or how much money you spend ~ the key to success is your own commitment to regular practice. Hypnobirthing theory is easy and can be explored in just a few hours via my online guides, then the rest is completely down to you!

This course is recommended by midwives and 100% of survey respondents. Do read more about me and get in touch if you have any queries about the course, otherwise jump straight in :)