Hypnobirthing antenatal classes in Cornwall & further afield...

"Oscar's birth was a wonderful, magical experience thanks to you!" Emma, St Eval
H
ypnobirthing reduces anxiety. The more relaxed and positive you feel, the quicker, more comfy and calmer your baby's birth is likely to be, however you give birth
¹
I take a family-centred, pragmatic and modular approach to my antenatal teaching... at all times informing you of your rights, choices and empowering you to do it your way...

Hypnobirthing Essentials...
♡ Individual birth consultation
♡ Physiology of contractions
♡ The mind-body connection
♡ How to increase comfort
♡ Hypnosis for relaxation & focus
♡ Useful tools for birth partners
♡ Helpful breathing techniques
♡ Processing fears, anxieties and doubts
♡ Using affirmations and visualisation
♡ Creating an optimal birth environment
♡ Using essential oils for birth
"I recommend you to absolutely everyone!" Jayne, (midwife)

"Yours was the only voice I liked listening to!" Kerry, Bath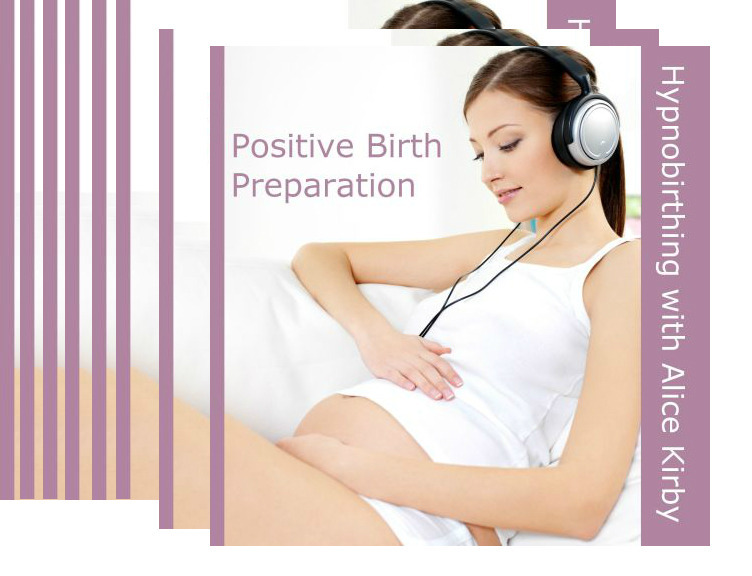 ✓ Hypnobirthing program of 10 MP3s
✓ Experience hypnosis sessions
✓ Watch the famous short film 'Birth Day'
✓ Download 1 hour of relaxing birth music
✓ Keep 1 or 2 new bottles of essential oil
✓ Free online resources
✓ Birth plan templates
✓ Daily e-affirmations
✓ Ongoing support via email

"Our very heartfelt thanks to you for an excellent course. We really enjoyed it and got a lot out of it. We feel closer on our journey to having our baby. We felt that your delivery was professional, yet personal and from the heart" Katy & Adam, Manaccan

Which hypnobirthing company?

As a clinical hypnotherapist, childbirth educator and doula with 13 years of hypnobirthing teaching under my belt, I've observed that the key to success is the time you invest in your own ongoing practice. Hypnobirthing theory is easy and can be explored in just a few hours using my CBT & NLP-based approach... The rest is down to you! My signature hypnobirthing programme is affordable, straight to the point and it works

~ you'll be up and running with your practice very quickly

(about me and my training)
"Alice is fantastic at what she does! We saw Alice in person twice, but also felt safe in knowing we could always ask her for advice at any time during the pregnancy. Our birth was amazing... If you want to be as prepared as you can for birth, and want it to be a natural and empowering experience I would highly recommend Alice!" Jemma, Truro

Where?

I'm based in Cornwall so I usually visit you at your home or holiday accommodation. I also travel throughout the rest of the UK, subject to availability and additional modest costs. Alternatively, sessions are available at my home in Praze-an-Beeble at 10am on Thursdays and Fridays.

What do we need to provide?

Just a quiet(ish) space to chat and relax...
When?

It's up to you... Hypnobirthing is most effective with lots of practice, so most people book for around 25-32 weeks, but earlier is good if you're feeling particularly anxious and later bookers also benefit too. For the 'essentials' course, choose between:
Two x 2 hour workshops or


One x 4 hour intensive
"I cannot recommend this highly enough. Alice's hypnobirthing workshops helped me have a really wonderful birth (despite being unexpectedly induced!) and I'm certain that not only I benefited but also my partner and our little boy" Rae, Helston

Fees & optional additional classes...

Your 4 hour hypnobirthing essentials course is £100 plus my petrol costs at 12p per mile round trip from TR14 0LL, if applicable. A 20% discount is available to groups of expectant friends wishing to learn together.

Further optional modules are £25 per hour (below), which can be standalone or within a hypnobirthing visit, and include an in-depth exploration of:-
Natural active birth physiology, including the 'phases' of birth - strongly recommended (2hrs)
Breastfeeding, formula feeding, early baby care and adapting to parenthood (2hrs)

Obstetric assistance: exploring epidural, ctg, stan, opiates, induction, caesarean, forceps & ventouse (2hrs)
Homebirth and / or waterbirth (1hr)
Debriefing previous birth(s) (1hr)
Alternatively, I offer a self-study programme for £25: Hypnobirthing Online
Booking enquiries...

Please enquire early via the form below. Free initial consultations are possible on request if you'd like to meet me first.