Alice Kirby BSc (Hons), HPD, CNHC (Reg.)
Cornwall hypnobirthing teacher...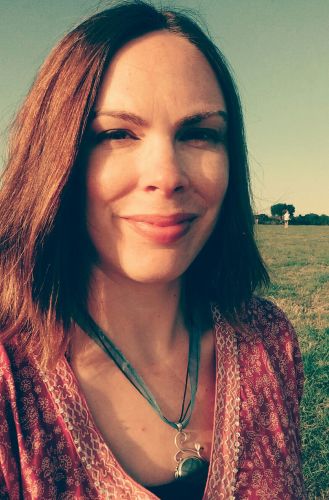 Hello! I'm a 37 year old freelance hypnotherapist and childbirth educator with 16
years of experience
i
n
the field. I teach hypnobirthing antenatal classes in Cornwall and I'm the founder of Hypnobirthing Online - the original full online hypnobirthing course.
I live with my husband Andrew and our eight year old daughter Maya in the village of Praze-an-Beeble, Cornwall, England (Maya's birth story)



Ethos...



A homegrown little business valuing simplicity, affordability and authenticity. I don't pay for advertising, Facebook 'likers' or content writers ~ this is 100% me. My practice is down-to-earth, holistic, woman-centred and evidence-based. I aim to inform and support you to become more confident and empowered, however you give birth.
Background...
I've trained with leading international experts including Janet Balaskas, Michel Odent, Adam Eason, Kicki Hansard and Maggie Howell. My

degree was in psychology and counselling, before catching 22 babies

as a trainee midwife at London's Guys & St Thomas' Hospital Trust.
Following further teacher training in childbirth education, Royal College of Midwives accredited hypnobirthing, and clinical hypnotherapy, I launched my Cornwall hypnobirthing classes in 2007
and founded
Hypnobirthing Online
in 2012. I worked as a birth doula from 2006 - 2018.
Accredited training and voluntary regulation...

Clinical hypnotherapist


T
he Department of Heath and Royal College of Midwives recommend that the public choose complementary practitioners from a Professional Standards Authority (PSA) accredited register. The PSA is accountable to UK Parliament.
As a PSA accredited CNHC registrant I have achieved the highly regarded Hypnotherapy Practitioner Diploma (HPD), which is externally validated by NCFE and mapped to the national occupational hypnotherapy standards. CNHC registrants abide by a strict code of ethics, undertake regular reflective CPD to update our skills and have sufficient professional and public liability insurance.



Memberships...


Clinical Hypnotherapist with Hypnotherapy Practitioner Diploma (HPD) (L4)

Psychology & Counselling BSc (Hons), University of Roehampton, London

Diploma in Childbirth Education, Childbirth International

Doula UK recognised birth doula and Nurturing Birth certified birth doula

Active Birth Teacher certification with Janet Balaskas

Independent midwife assistant with Evony Lynch

Aromatherapy modules with Carole Preen / Kevala Centre

Trained to practitioner level and experienced in HypnoBirthing® The Mongan Method (RCM accredited)

Trained to practitioner level and experienced in Natal Hypnotherapy™

Midwifery Practice modules passed @ KCL (2003-2005):

Principles of Midwifery Practice
Developing Midwifery Practice
Sexual Health Awareness
Interprofessional Education
Biological Basis of Assessment
Psychosocial Context of Care
Research Awareness for Practice
Medical Problems and Childbirth