Hypnobirthing Classes in Cornwall...
Practising hypnobirthing during pregnancy enables you to increase confidence and reduce anxiety. The more relaxed, positive and confident you feel, the quicker, more comfortable and calmer your baby's birth is likely to be, however you give birth¹

"Oscar's birth was a wonderful, magical experience thanks to you!" Emma Knight, St Eval
High quality tuition with Alice Kirby - clinical hypnotherapist and childbirth educator. This hypnobirthing course is recommended by 100% of postnatal survey respondents.


Course contents...

✓ The mind-body connection in birth
✓ How to increase comfort
✓ Natural active birth principles
✓ How to use hypnosis for deep relaxation
✓ How your birth partner may assist you
✓ Helpful breathing techniques
✓ Hypnobirthing and essential oils
✓ Processing fears, anxieties and doubts
✓ Using affirmations and visualisation
✓ Creating an optimal birth environment


"I recommend you to absolutely everyone!" Jayne Cosgrove (midwife), St Columb Minor

"I love supporting mums using hypnobirthing" Evony Lynch (midwife), Camborne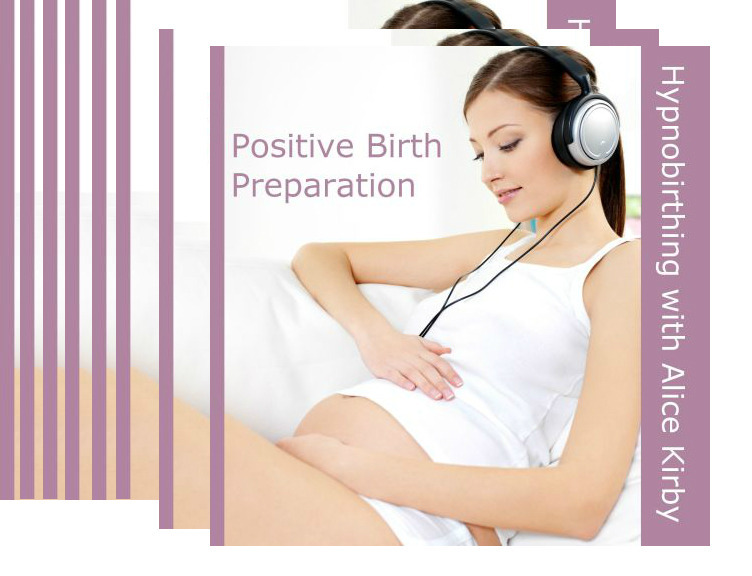 ✓ Hypnobirthing program of 10 MP3s
✓ Expert active birth consultation
✓ Debriefing previous births
✓ Free access to my online course
✓ Experience hypnosis sessions
✓ Watch the famous short film 'Birth Day'
✓ Download 1 hour of relaxing birth music
✓ Free gorgeous essential oils x 2
✓ 10% off new birth pool purchases
✓ Ongoing email support


"Our very heartfelt thanks to you for an excellent course. We really enjoyed it and got a lot out of it. We feel closer on our journey to having our baby. We felt that your delivery was professional, yet personal and from the heart" Katy Bryce & Adam Weismann, Manaccan


Where?

Private hypnobirthing workshops are held at your Cornwall home or holiday accommodation. I also travel throughout the UK, for an additional fee at cost.

When?

If you schedule workshops to begin from around 25 to 30 weeks, you'll probably be more focused to practice the techniques regularly. If you're full term the course is still worthwhile. If you're in the early months (or planning to conceive) and terrified of the thought of giving birth, you're very welcome to book any time.

Please book your dates early to avoid disappointment - there's no deposit to pay. Weekend sessions in particular tend to get busy.

Choose between:

2 x 2 hour workshops (please allow up to three hours each visit)



1 x single four to five hour intensive workshop




Tariff and payment

£200, with current 25% off special Spring offer =

£150

travel expenses:

FREE in Cornwall

payable when we first meet via cash, cheque, bank transfer or credit card

or choose my £30

online hypnobirthing course


"I cannot recommend this highly enough. Alice's hypnobirthing workshop helped me have a really wonderful birth (despite being unexpectedly induced!) and I'm certain that not only I benefited but also my partner and our little boy" Rae Jones, Helston


Read a longer review of my home 1:1 workshops in Cornwall here
Please consult your calendars and provide a selection of your ideal workshop dates and times. Home workshops may commence any time from 9am to 8pm; 7 days a week.

I'll email you back within a few hours to confirm my availability (please read your T&Cs first)